News
Disabled writers, writers with disabilities, writers who experience ableism—Arc 102 is calling you!
Call for Submissions:
Arc's 102nd Issue
Arc Poetry Magazine is pleased to announce that our Fall 2023 issue will be guest edited by Therese Estacion!
We invite artists who live with disability/chronic illness/mental illness and other forms of existence that are impacted by ableism to send us poems, prose, essays, and reviews exploring what it means to be in the world, or your topic of choice. We hope that your art challenges the able-bodied gaze and doctrine by changing the narrative of the dominant body and extending the meaning of wholeness.
Guest Editor: Therese Estacion
Therese Estacion is part of the Visayan diaspora community. She is an elementary school teacher and is currently studying to be a psychotherapist. Therese is also a bilateral below knee and partial hands amputee. Her poems have been published in CV2 and PANK Magazine. Her first book, Phantompains, was published by Book*Hug, and is a finalist for the CLMP Firecracker Awards. She lives in Toronto/Tkaronto.
Submissions
Submit your poems by May 15th, 2023 to be considered.
General submission guidelines include the following:
• Submissions must not exceed three poems.
• During each calendar year, Arc only accepts three poems per poet, and that includes submissions to this call.
• In order to submit two or three poems, you must submit two or three separate files. All poems must be their own submission.
Please email pitches for essays, How Poems Work articles, interviews, or book reviews related to this themed issue. If you have an inquiry about this issue, please contact Coordinating Editor Manahil Bandukwala at coordinatingeditor@arcpoetry.ca. However, Arc cannot promise to respond to inquiries regard­ing the sta­tus of sub­mitted poems before the com­ple­tion of our reading period.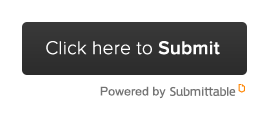 spacer
Payment & Publication
Arc's rate for poetry of $50 per page. Payment is issued upon pub­li­ca­tion along with one free copy of the issue in which the work appears. With acceptance, Arc secures First Cana­dian Serial Rights, meaning the poems should not appear in any print or digital publication before the release of the issue in which the work appears. All rights will revert to the author upon publication.